Helping to Protect your Business with a Return to Work pack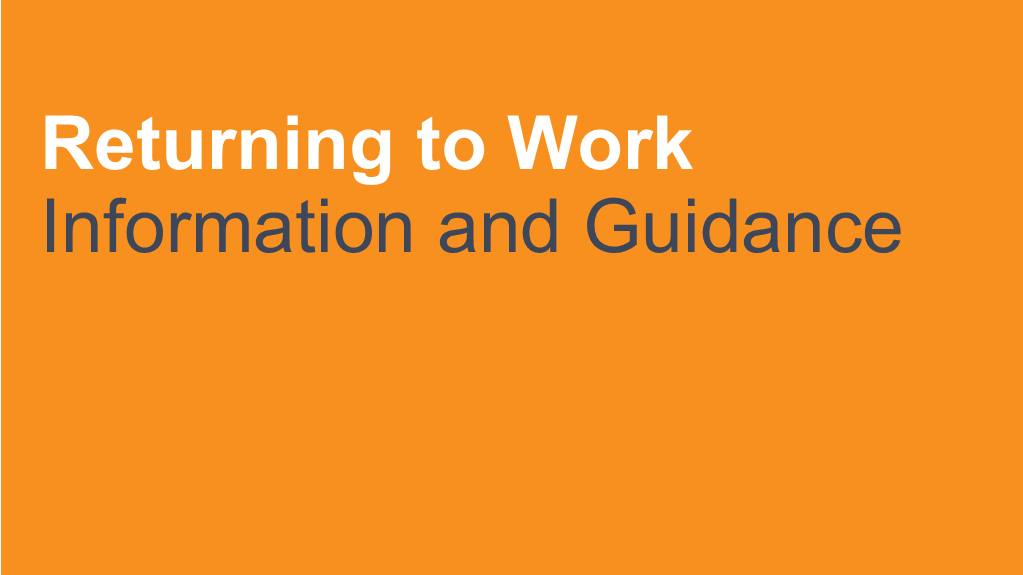 In the anticipation that we may see an easing of lockdown measures for certain sectors over the coming weeks, we've collated various links and guidance in the attached 'Returning to Work' pack.  We hope this will go someway to helping you trade again.
It includes helping you to create a plan that prioritises the health and wellbeing of your people, customers, and suppliers and the practical side of mobilising your workforce once again. 
As always, if you have any queries or require further help please give us a call – 01483 726777.  We are always happy to help.